Aspirations
Tottenham struggle for firepower after Donny van de Beek strikes early for Ajax
Ajax have pushed aside Tottenham 1-0 in the Champions League semi-final first leg at Spurs new stadium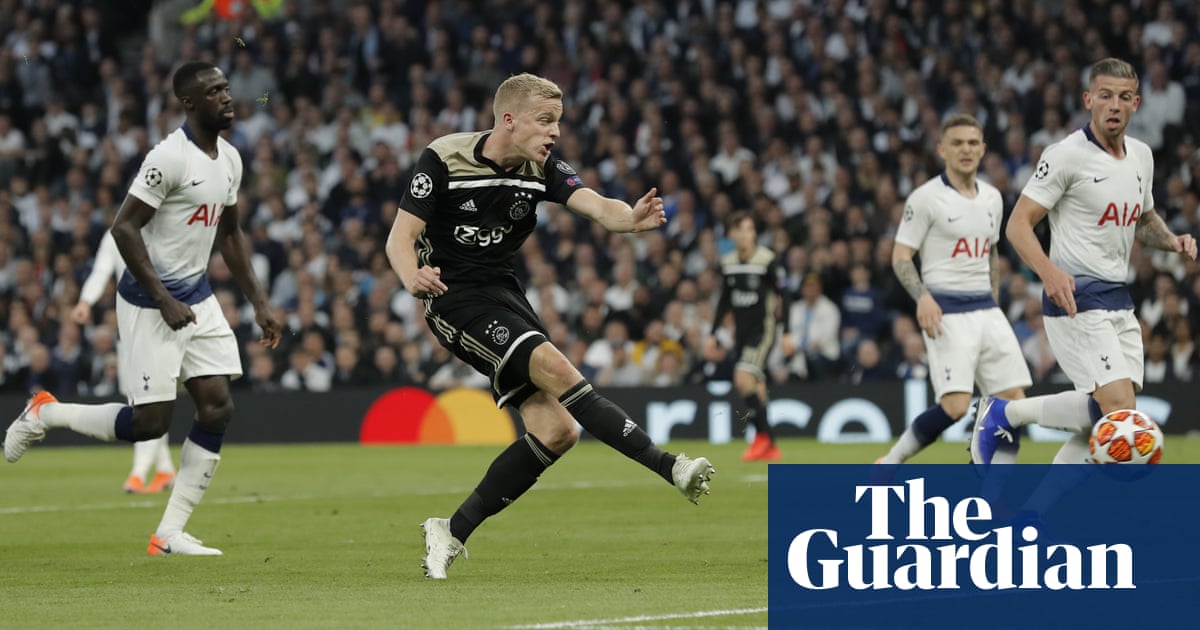 For Tottenham Hotspur it is not going to be easy to find a way back. They will still like to think they can save themselves and, to give them their due, they can be emboldened by the memories of that epic night against Manchester City which got them this far. Yet it will clearly need something dramatic again something, frankly, that looked beyond them for long parts of this defeat if they are to stop this vibrant Ajax side reaching the final.
What other conclusion can be drawn after that 30-minute period in the first half when Ajax seemed utterly determined to remind the watching world that they own the patent to Total Football? In those moments Ajax demonstrated to Spurs how demanding the Champions League can be at its elite level, when the quality suddenly goes up a few notches and opponents are passing the ball as they would on a computer game. And for a while, with Donny van de Beek scoring one goal and threatening others, it did look as though Ajax genuinely fancied their chances of making sure the second leg was a formality.
As it turned out, Spurs made it through a difficult night without conceding again and can at least be encouraged by the improvement in their second-half performance. It was still a deflating night for the Premier Leagues third-placed side, trying to reach their first European Cup final, but they will also know it could have been significantly worse when they recall how close Ajax came to doubling the lead in the 78th minute. The shot from David Neres thudded back off a post and Spurs, saved by the woodwork, can cling to the hope that all sorts of possibilities remain open in the Johan Cruyff Arena on Wednesday week.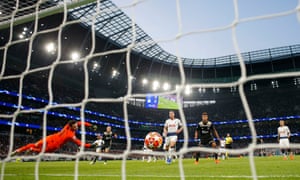 Read more: https://www.theguardian.com/football/2019/apr/30/tottenham-hotspur-ajax-champions-league-semi-final-first-leg-match-report