Aspirations
Desperate and alone, Saudi sisters risk everything to flee oppression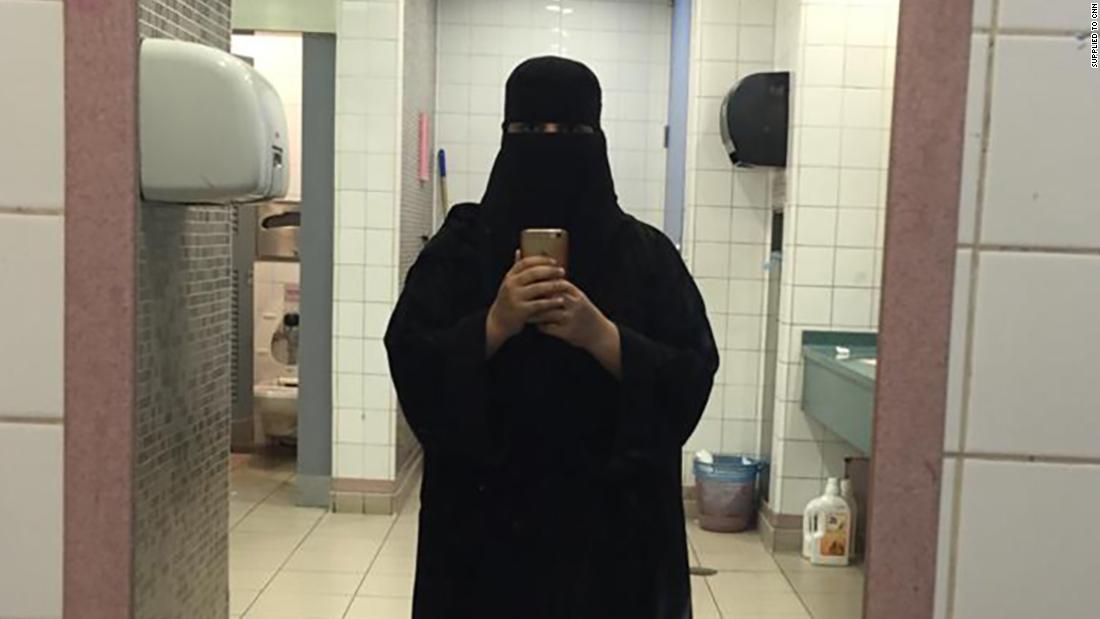 Hong Kong (CNN)The night they fled, Reem and Rawan didn't dare sleep.
It was September 6, 2018. The two Saudi sisters were on a family vacation in Colombo, Sri Lanka. For weeks, they had helped their mother organize the trip, feigning excitement at the possibility of two weeks away from Riyadh, but knowing that if all went to plan, they'd never go back.
Failure was not an option. Every step of their escape from Saudi Arabia carried the threat of severe punishment or death.
"We knew the first time, if it's not perfect, it will be the last time," Reem says.
CNN has changed the sisters' names and is not showing their faces, at their request for their safety.
The sisters say years of strict Islamic teaching and physical abuse at home had convinced them that they had no future in a society that places women under the enforced guardianship of men, and limits their aspirations.
"It's slavery, because whatever the woman will do it's the business of the male," Rawan says.
That's why they say they renounced Islam.
And that's why aged 18 and 20, they stole back their own passports, hid their abayas under the bedcovers, snuck out of their holiday home and boarded a flight from Colombo to Melbourne, via Hong Kong.
The Hong Kong stopover was supposed to take less than two hours.
Two hours has turned into five months.
Why they fled
"Good girls" do what they're told, are quiet, don't argue or risk embarrassing their families. Reem and Rawan say they had turned being "good girls" into a fine art.
"In our house, we (were) always the good girls they wanted us to be. So, if they want us to clean, we will clean. If they want us to cook, then we will cook," 18-year-old Rawan says.
"The last two years it was really bad, because I just forget who I am, I am just pretending (to be) like an Islamic girl," says her 20-year-old sister, Reem.
They went to school, studied hard and avoided confrontation. Of course, the same rules didn't apply to their brothers. Beat your sisters, the siblings say their brothers were told, it'll make you better men.
Reem and Rawan are reluctant to talk about the abuse at the hands of their family. They say it didn't happen all the time, just enough to remind them of the rules. And enough to fill them with terror about what might happen if anyone found out about their plan or, worse still, caught them carrying it out.
The escape
Leaving Saudi Arabia is not a simple undertaking for women who rebel against the system. Permission is needed from a male guardian for many basic activities, including international travel.
Reem and Rawan say they had been planning their escape in secret for two years. They didn't dare discuss it in case they were overheard, so, instead, they swapped WhatsApp messages, even while alone at night in their shared room.
Before they fled, the Sri Lanka vacation was just like any other. They wore their niqabs to the beach and sat away from the surf while their brothers swam and joked. They cooked the meals, and spent most of their days inside. It was humid. Their niqabs stuck to their skin and made it hard to see.
"We travel to move from a box to another box. From home to hotel, nothing will change," Rawan says. "They will go out, they will live freely, the men, of course we will sit away, watching them doing what they want."
Their five-year-old sister played in the sand, but their 12-year-old sister, like them, didn't. She too was learning that it's OK to be a girl in Saudi Arabia — until you grow up.
During the trip, Rawan turned 18. The timing was no accident. The vacation was planned with gentle persuasion to coincide with a birthday that, unbeknown to their mother, allowed Rawan to apply for an Australian tourist visa.
Read more: https://www.cnn.com/2019/02/20/asia/saudi-arabia-sisters-flee-hong-kong-intl/index.html