Celebrity
Chicago Judge Accuses Prosecutor's Office Of Double Standard After Jussie Smollett Case – Perez Hilton
Jussie Smollett's legal woes in the city of Chicago aren't just affecting him and his family any more…
Judge Martin came down hard on prosecutors in the case, noting that they were content to go after the 21-year-old woman over making a false police report despite choosing not to go after Smollett for what Chicago investigators allege was his false police report.
Prosecutors in the Clark case were asking that the young woman make full restitution (about $2,800) and serve deferred prosecution. As you'll recall, lead prosecutor Kim Foxx required NONE of that in the Smollett case, and was content to drop things outright. That obvious double standard did NOT sit well with Judge Martin.
In the transcript from the courtroom, obtained by local media, Martin says (below):
"I'd like to know why Ms. Clark is being treated differently than Jussie Smollett. It's a disorderly conduct case. A lot less egregious than Mr. Smollett's case. I have a problem with it. Ms. Clark is not a movie star, she doesn't have a high-priced lawyer, and this smells big time. Your office created this mess. There's no publicity on this case. Press gets ahold of this; it'll be the newspaper."
WOW! Good for that judge — applying the same justice to poor and middle-class defendants as the precedent that's been set for rich ones!!!
A spokesperson for Foxx hid behind the fact that Clark's case is "ongoing," and as such, they wouldn't comment about Judge Martin's courtroom comments.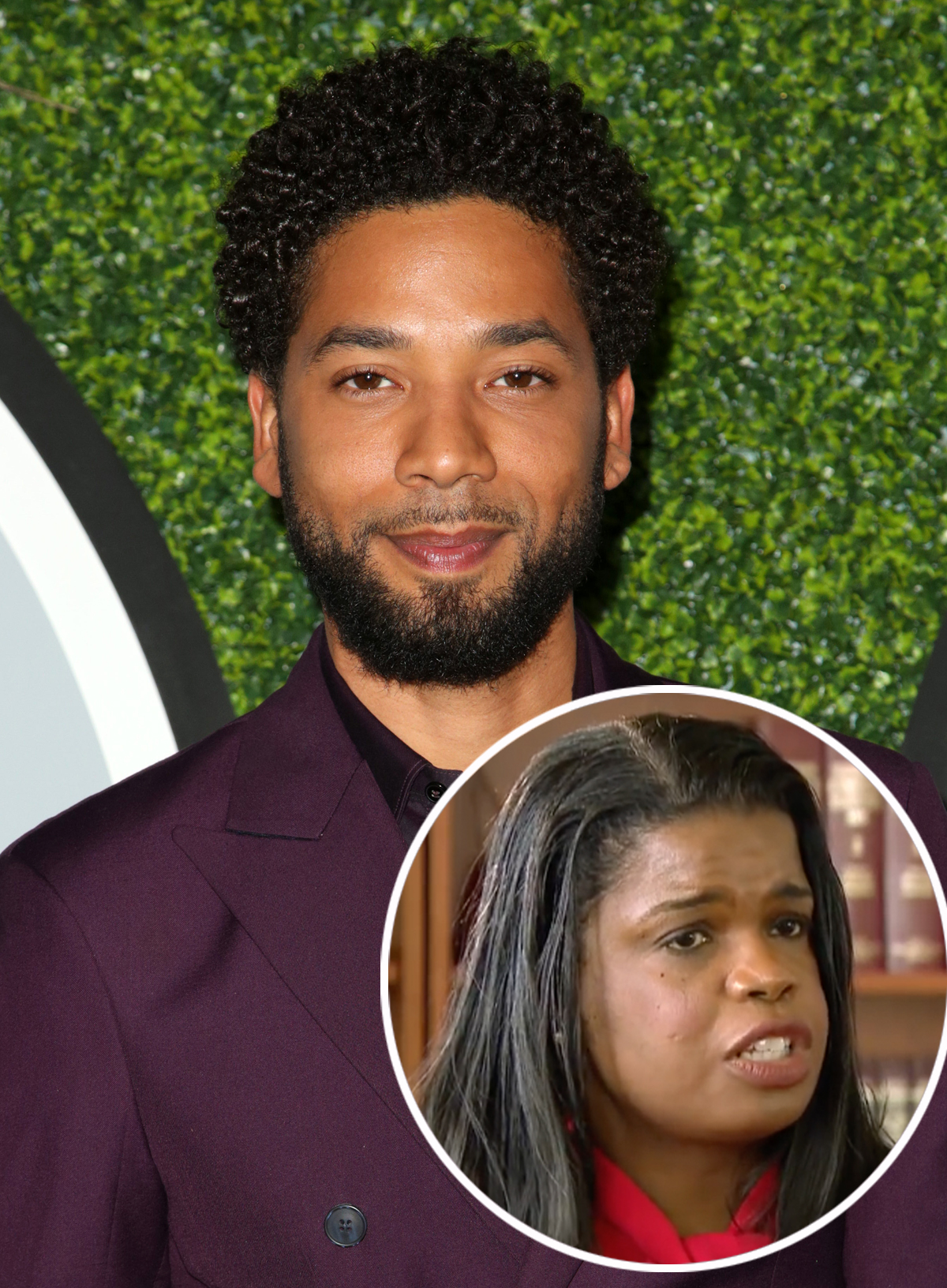 Meanwhile, Clark — who, just like Smollett, has no previous criminal history — even told the local media she felt the double standard, too (below):
"I'm not Jussie Smollett. I wish I was, but it's OK. I'll get my justice."
Amen!
This is pretty cool, TBH. Whatever you believe Smollett may have filed a false police report about his attack or not, the idea that a judge has used a celebrity's courtroom swerve as precedent for a less wealthy, non-celebrity defendant is great! May justice be truly equal in the eyes of the law!!!
What do U think, Perezcious readers?! Is there a double standard here, or are you just used to the fact that celebs will (and should) be treated differently in the courtroom?? Sound OFF in the comments (below)…
[Image via WENN]
Read more: https://perezhilton.com/jussie-smollett-prosecutor-double-standard/